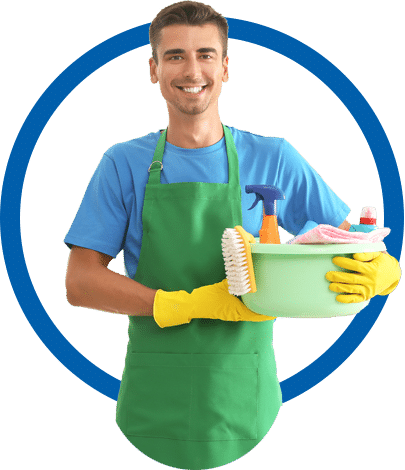 Professional Window Cleaning Canberra
Accumulate positive vibes with the cleaned window through our quality window cleaning Canberra service. Our well-experienced cleaners can undertake any kind of window and handle you with a sparkling cleaned one.
Our house cleaning Canberra service also includes window cleaning service but you can opt-in for comprehensive service of window cleaning only. We will provide you with the finest service at an affordable price.
Why do you need to wash your windows?
The reasons behind cleaning your windows frequently are as follows.
Cleaned and shiny windows allow sunlight to pass and makes the room bright which ultimately increases the positivity.
Cleaned windows have better visibility. Hence you can enjoy outside views.
To prolong the lifespan of your window glass and reduce maintenance and replacement costs.
2000 + Clients Served
Experienced Cleaners
Multiple Payment Option
Why choose us for Window Cleaning in Canberra?
01
Our fully insured cleaners have received extensive cleaning training. They are extremely competent and experienced; and are also security checked at the time of recruitment.
02
Our friendly cleaners follow our company's requirements and "OH and Safety Regulations" while doing their work so as to ensure our client's satisfaction.
03
Our clients have booked us for various cleaning responsibilities which stress our competency and capability in the cleanup arena. Additionally, they assign us on other cleaning responsibility as well.
04
Our cleaners use the latest technologies and eco-friendly products to ensure the protection and longevity of your property which also minimizes health hazards.
05
We provide a comprehensive quote in line with the cleaning needs. Before commencement, we will share the cleansing service fee. The invoices are issued after completion.
06
To obtain free estimation, you can use any of the given methods- online quote form, text, phone, or email. You can select any comfortable method, we'll undoubtedly complete your work.
Scope of Window Cleaning Canberra
Our skilled cleaners can wash both interior and exterior window. The cleaning products and equipment may vary depending upon the nature of work. However, we use non-toxic cleaning solutions to prolong the lifespan of your window. Along with this we also clean up cobwebs, ledges, and frames where required.
Remember! Don't be anxious about your cleaning job. Assign to professional cleaners.
FAQs
Interior Windows, ledges, and frames; removal of cobwebs,