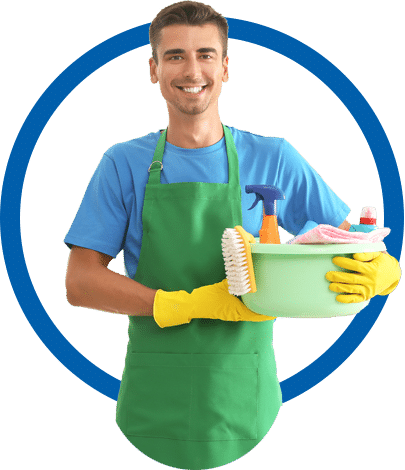 Cleaning Services Sydney
Are you searching for professional cleaning services in Sydney, NSW? YOUR WAIT IS OVER. CONTACT US NOW to get a quality cleaning service.
Best in OZ Cleaning Services has been actively providing cleaning services throughout Sydney region. Our professional cleaners are well trained and fully insured. They are security checked at the time of recruitment. To ensure the client's satisfaction, our friendly cleaners follow the latest cleaning standards and company's requirements while doing the cleaning tasks. For the protection and longevity of the property, Our friendly cleaners use the latest technologies and cleaning methods which minimizes health hazards also.
2000+ Served Clients
Multiple Payment Option
Experienced Cleaners
Top reasons to be your cleaning partner
Here are some of the points that contrast us among other cleaning company in Sydney.
01
Our fully insured cleaners have received extensive training. They are extremely competent and experienced; and are also security checked at the time of recruitment.
02
Our friendly cleaners follow our company's requirements and the latest cleaning standards while doing their work so as to ensure our client's satisfaction.
03
Our clients have booked us for various cleaning responsibilities which stress our competent and capability in the cleanup arena. Even our records hold our clients got their bond without any cleaning issues.
04
Our cleaners use the latest technologies to ensure the protection and longevity of your property which also minimizes health hazards.
05
To obtain free estimation, you can use any of the given methods- online quote form, text, phone, or email. You can select any comfortable method, we'll undoubtedly complete your work.
06
We provide a comprehensive quote in line with the cleaning needs. Before commencement, we will share the cleansing service fee. The invoices are issued after completion.
Trusted by:
Our Customized Cleaning Services in Sydney
In today's reality, we can't multitask everything. Hence, we need to depend on professionals. The scenario is also the same as the cleaning jobs. We may be able to do our day-to-day cleaning jobs but when it comes to deep cleaning, we must rely on professional cleaners Sydney. Mainly because they have proper technology which will ease out difficulties confronted during the process.
With the motive to help people residing in the Sydney region, we also started to provide quality cleaning services in Sydney. Our professional cleaners serving Sydney region, NSW are well trained and do their work efficiently.
If you also like to book an appointment, it's very simple, you just need to communicate with our customer service representative either by phone, text, or email. You can also get free quotations through the online quote. After we get your cleaning requirements, our trained cleaners will reach your place and do the cleaning job. Our best cleaners will hand over the sparkling clean property to you.
Domestic Cleaning Services

Office and Commercial Cleaning Services

Additional Cleaning Services

End of lease cleaning
End of lease cleaning
High-pressure water blasting
Regular Home Cleaning
Office
Floor Strip & Sealing
One off cleaning
Retail and Hospitality
Post-construction & Fit-out Cleaning
High-pressure water blasting
Strata
Window Cleaning
Window cleaning
School and Childcare Centre
Lawn maintenance
Post-renovation Cleaning
Hospital and Medical Centre
Carpet Cleaning
Factory & Warehouse
For further information on specific services served please visit service page.
OR
You can connect with our customer service representative
What are you waiting for ?
FAQs