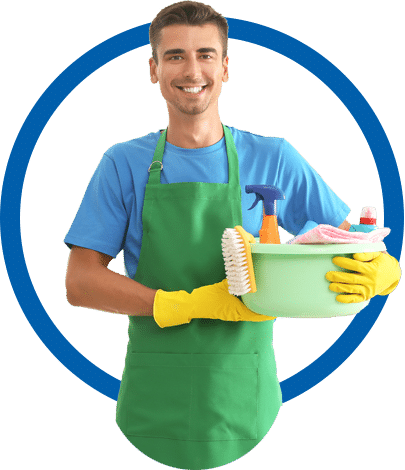 Pest Control and Protection Service in Sydney
FACING SERIOUS PEST PROBLEM, Don't waste time. CALL US NOW for professional pest control/ protection service in Sydney. Our highly experienced technicians, accredited with EPA and WorkCover NSW, are here to help you. We provide environment friendly pest control solutions that are efficient and high standards. We will help you to make your life better and free of those pests.
There are different types of pests seen in Sydney region but currently, Best in OZ Cleaning Services provide the service for following pests:
Spider
Ant
Cockroaches
Fleas
Rat and mice
Pets Fumigation for fleas
Why our Pest control/ protection service in Sydney, NSW?
01
Our pest control technicians is fully licensed by the NSW Government through the EPA, and by WorkCover.
02
We provide cross effective solution for all pests. We use environment friendly pest solutions of efficient quality and high standards.
03
Our well trained pest control team are security checked and fully insured. Hence, you don't need to worry on them.
04
Our team follows systematic process under the strict accordance with the company's requirement ensuring safety of your property as well as your family members.
05
We provide variety of option to get your free quote. You can use either phone, text, or email to get your quote.
06
We also provide various payment options. Therefore you will have freedom to choose the payment options that you are comfortable with.
Pest Management Service in Sydney
Pest Management Process
As you book the service, we will first inspect the house and get a brief information about your pest problem. Then, our technician will visit your home on the booking date. Either, the technician visits alone or sometimes with his team as per nature of the work. Either way, there will be one licensed person to take care of the pest. After thorough observation, S/he will workout for the best strategy in pest control. Normally, we need to wait for 2 to 4 hrs after the implementation of the service but it may depend upon the nature. However, our technician will inform you the assumed hours to enter your home.
How to book?
We provide various methods to book our pest control Sydney service. You can hire us through the options that you are comfortable with. You can either text us / call us / email us. We will contact you and then commence the service.
Remember! Don't be anxious regarding pest. Assign to professional.
FAQs
Currently, we provide service for the following pests:
Spider
Ant
Cockroaches
Fleas
Rat and mice
Pets Fumigation for fleas
The cost for the pest control and management depends on the nature of pest treated.